Tamara's Wish
This pretty wish comes from
Tamara
and her daughter Alexis in Georgia. They are waiting for Miya and should get their referral this month. Tamara and I have corresponded quite a bit through email and I've really enjoyed getting to "know" her through our little "chats". She has a beautiful heart.
Tamara also sent me these great embellishments for my scrapbooking efforts.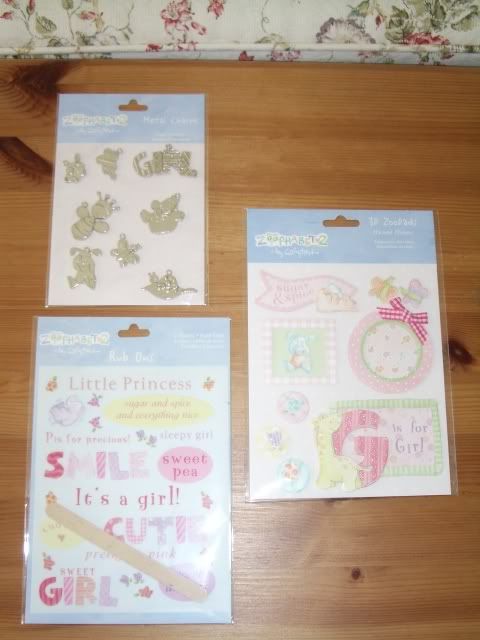 Thank you, Tamara, for your thoughtfulness and friendship!